Current:

News on our You-Tube channel

The channel of LIS e.V. on YouTube can be found under the search term "LISeVBerlin".

Plaese wait... it takes some time to load You Tube
The Association - LIS e.V. - Help for people with Locked-in-Syndrome


Against the Slowness - Living with the Locked-in-Syndrome -
- Portrait of Michael Sagel

The Locked-in-Syndrome
The whole body is paralyzed. Speaking and swallowing are not possible. Only the eyelids can move. The Anglo-Saxon language named this condition Locked-In-Syndrome. A lot of people with this condition die. The Locked-In-Syndrome can be the consequence of a stroke, suffering from ALS, another sickness and it can also happen as the result of an accident. In former times patients with L.I.S. were treated as bodies without emotions. A terrible mistake! In recent years people have come to realize that, though prolonged treatment, amazing success can be obtained.
Persons who have no access to amazon (from China, Russia etc.) can get a pdf for free. Please send an e-mail with your request to
pantkelis@arcor.de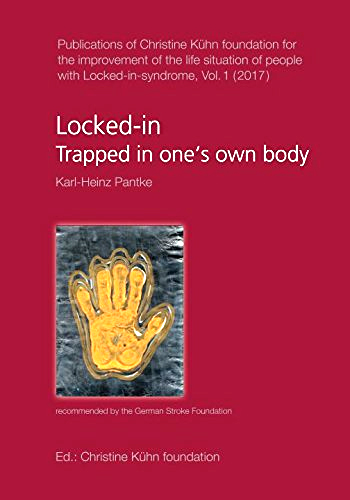 f. l. t. r.: Prof. Niels Birbaumer, Friedemann Knopp,
Dr. Karl-Heinz Pantke, Prof. Andreas Zieger,
Silke Akanaga, Sarah Giersberg und Karin Hohnert
front r.: Angela Jansen von ALS-Mobil e.V.